news
Reckless is home!
Reported by: Phil
Yep you heard it, Reckless has arrived at his new home and within hours of arriving the whole family set about stripping out the floor and carpet tiles in anticipation of the upcoming refit!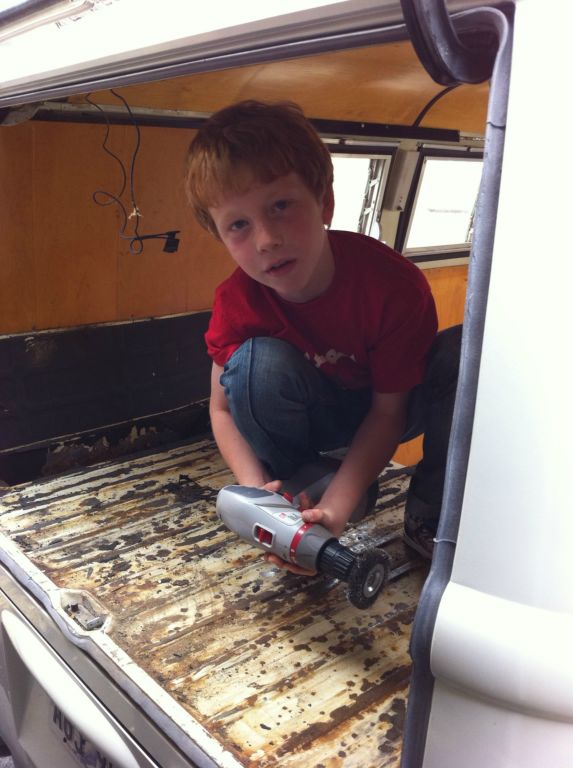 Having undergone some small restoration works namely the rear wheel arches and cargo door bottoms, Reckless has been "blown over" to seal in the good bodywork from the elements and is now back in Chippenham for the real work to begin.
With all the family helping out it shouldn't take long to put the refurbished interior back in place ready for his first real outing to BVF!  David still has a fair bit to do but with some of the hard work done it shouldn't take long to fit the new lino floor and refit the original interior that he's been working on for the past 4 weeks.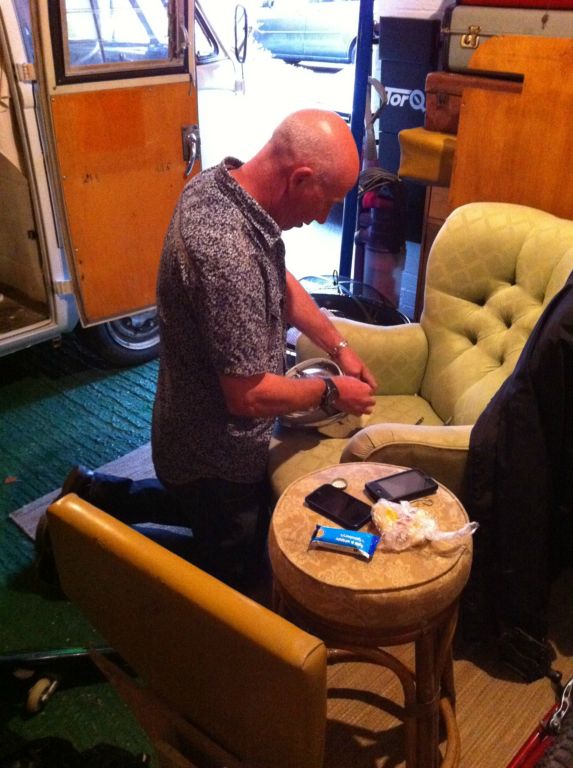 Emma hasn't been sat doing nothing in the meantime mind you, oh no, shes been busy checking out the BLING for Reckless and their strict budget, and some of the kids inheritance, has now been cast aside and talk of Safari windows and alloy wheels can now be heard when visiting their workshop.
Whilst working on it last night, more skulls of tiny mice and termite remains were found hidden away in the darkest corners.  The bus is in superb condition and has a real character all of its own so if you get a chance at a show in the not too distant future have a look around and under him as you won't be disappointed!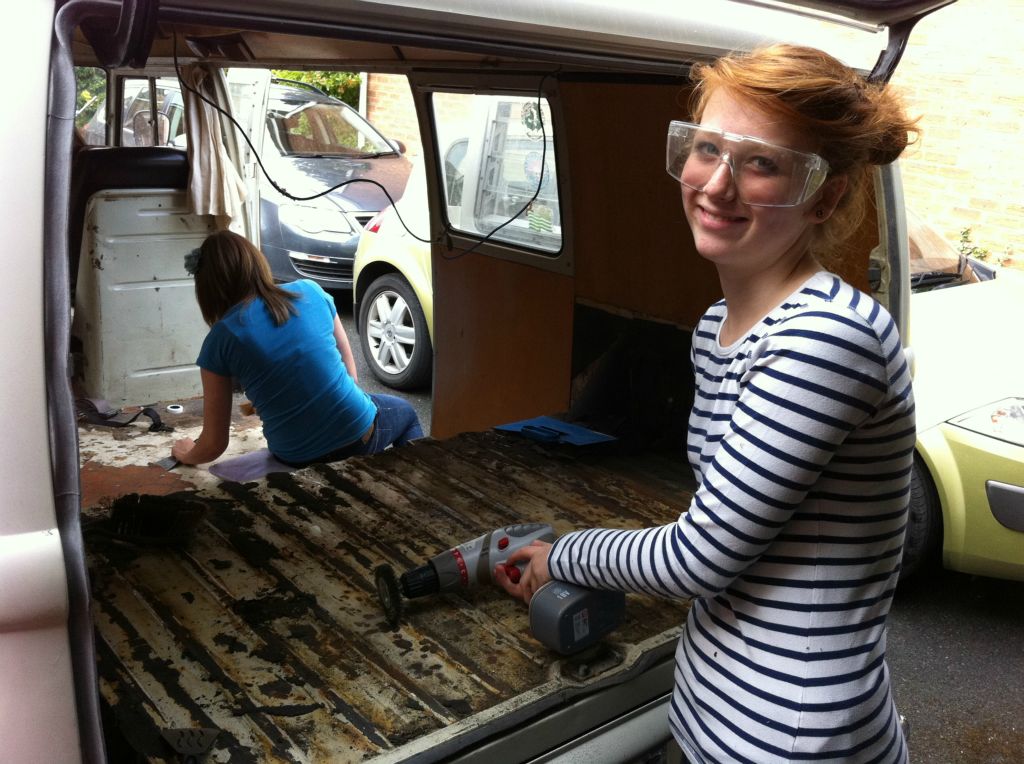 While your all at home enjoying the sun and the weeks leading up to the BVF, spare a thought for the hard work being put in to getting Reckless ready for its unveiling to the No Ideas clan.
Good luck to the Singers and congrats on getting your first bus!
For more photos check out the Resto Gallery.